Rovio has begun the global rollout of its game progress-syncing Rovio Accounts. So far the service was available globally only on The Croods and had very limited availability on Angry Birds.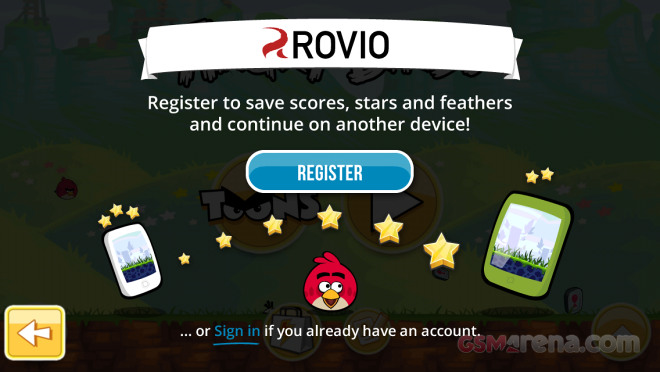 As of today Rovio Account is available on Android and iOS globally and can sync your progress of the original Angry Birds as well.
Rovio promises to bring the account service to its other games soon enough.
It works really easy – you just hit the new Account button, sing up or sign in and you're done. Rovio Accounts even lets you sync game progress for the two titles between devices on different platforms.