Steve Kondik, creator and leading developer at the most popular custom ROM project – CyanogenMod – went on Facebook with a very important screenshot. It shows a Samsung Galaxy S4 model SGH-M919 (for T-Mobile) sporting CM 10.1.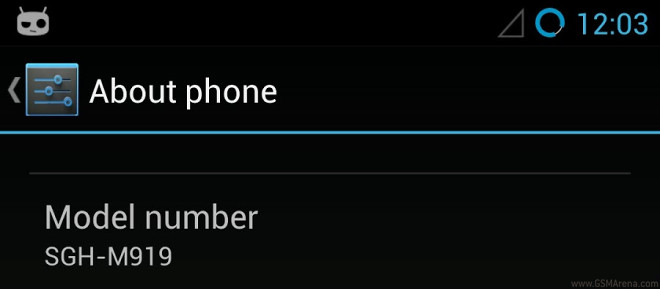 The Galaxy S4 in question is the one yielding the Snapdragon 600 chipset and despite being an exclusive (and early) port it could mean all Snapdragon-equipped S4s will eventually get the CyanogenMod treatment.
Here's the screenshot in question. There are still many things that are buggy or altogether non-operational but in an update Steve Kondik said that the baseband and all core functions are working.
There's still no word on the Exynos-powered Galaxy S4 but we've heard some CM team members discuss the possibility of CM not making it to the Galaxy S4, even though Steve Kondik himself has said that he really likes the phone.