We've just witnessed the first taste of DJ Deadmau5 kicking off what should be an absolute spectacle as a visual extravaganza is set to take place on the south side of Millbank Tower, London for Nokia's Lumia Live event.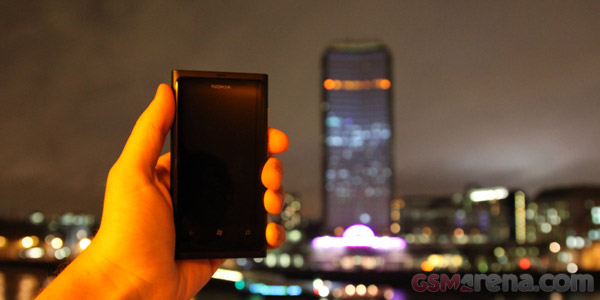 As you'll see from the photos, the crowds are already five rows thick lining the edge of the river and mysterious projections have already started to appear on the side of the adjacent tower.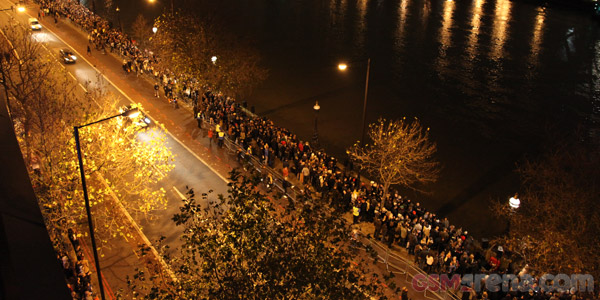 Along with the photos we'll try to provide, we've included this link to the live stream from Nokia's Facebook page for all the video coverage. Check back later for more photos as the night progresses…
After the event
So the whole event was over in a mere 30 minutes, but in that time we were subject to an amazing display projected onto the side of the near-400 foot skyscraper on the north side of London's most famous river. As the shots below detail, the visuals were impressive to say the least, alongside top DJ Deadmau5, but photos alone can't justify the spectacle.
Despite Nokia themselves being the only ones allowed to film the event, we'll be bringing their official coverage to this post as soon as it's available, (check back tomorrow). In the mean time, enjoy the last slew of shots, including one of the big man mouse himself.
To see the newly published official video coverage from Nokia, you check out in our latest post here.
As we've mentioned before, it's clear that Nokia are pulling out all the stops to ensure the success of the Lumia 800 and ultimately the financial security of the company's future. The crowd without a doubt enjoyed themselves, but until Nokia's sales figures come in early next year, we can't say for sure whether events like tonight's were worth it.