We made ourselves comfortable yesterday on the balcony of a hotel overlooking the crowds, the Thames and Millbank Tower in London to watch Nokia's Lumia Live event, featuring famed DJ Deadmau5.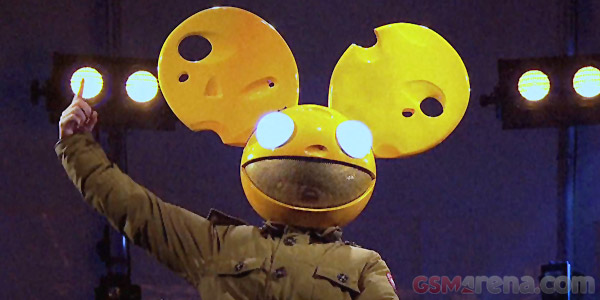 Nokia certainly did promote the Lumia 800 in style last night and it's purely a case now of seeing whether its sales figures reflect the hype. Deadmau5 played an excellent set and despite his rise to international DJ fame, he remains very humble when he's away from the DJ booth.
Nokia Conversations spent some time with man himself just hours before his set was going to kick off the show and he spoke about what he was expecting from the event:
"Tonight we're going to light up the Millbank Tower. I'll turn up with my laptop, mixer and two instrument controllers. Hopefully there should be a few people around"
Thankfully he wasn't dissapointed, by the time his set was about to start, the south bank of the Thames was teeming with thousands of spectators awaiting the display. Don't worry if you feel you missed out though, Nokia have just published a 5 minute condensed version of the show, which you can watch below, enjoy:
The projection itself was made by specialist creative production agency, Drive and if you want to see more of their projection shows, it's probably best to check out their YouTube channel here.