Gaming company Razer famous for its gaming mice, keyboards, headphones and a gaming laptop, has announced at CES 2014 its latest endeavour – the Nabu wristband. The company calls the Nabu a smartband, as it connects to your smartphone and feeds you all sorts of notifications in addition to pulling off some fitness tracking duties.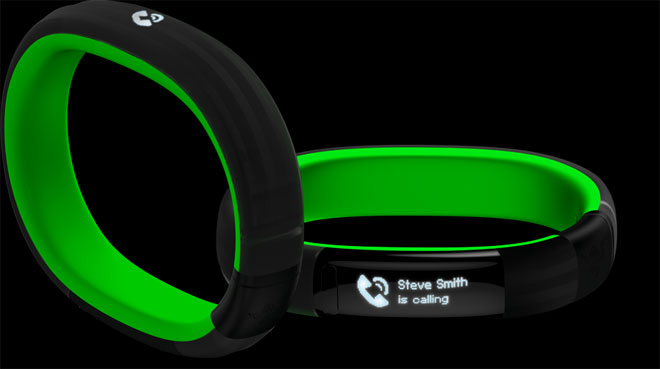 The Nabu is a rubber wristband that holds two displays. While carrying the Nabu, the front screen will be the one you'll quickly glance at for not so private notifications, while the secondary screen is on the back of the wristband. To see it, you have to twist your wrist on the side – it's useful for reading SMS messages, for example.
Razer touts the Nabu as socially discreet and allowing you to stay in touch with family and friends without being distracted while staring at your phone. Both screens are OLED and can achieve between 7 to 10 days of battery life according to Razer CEO Min-Liang Tan, who spoke with TheVerge.
The Nabu works with both Android and iOS devices over the Bluetooth LE standard. With an accelerometer and an altimeter on board, the Nabu can count your steps, keep track of stairs climbed as well as keep your sleep cycles in check.
Check out Razer's promo video of the Nabu wristband to see its purpose demonstrated in real life scenarios.
Razer is yet to announce pricing and availability of the Nabu, but we hope it hurries up as it looks quite promising. The company plans to initially sell Nabu to developers for $49 in order to get the creative juices for eventual users flowing.