Razer has announced two new products for the gaming populace. The first is a keyboard called DeathStalker that comes with Razer's Switchblade UI on a touchscreen display placed next to the keyboard. We first saw this UI on Razer's Switchblade concept and then on the Razer Blade laptop and the Star Wars: The Old Republic gaming keyboard.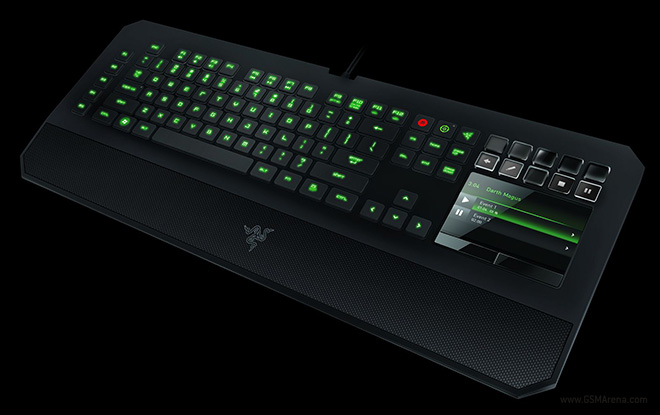 The DeathStalker keyboard comes with the same basic system that has ten configurable keys on top to which you can assign any function. Each key has a color display within that shows the icon of the function you have assigned to the key. Below the keys is the LCD touchscreen that displays game related information and can also work as a trackpad to control your mouse pointer.
Other than this, the DeathStalker comes with chiclet-style backlit keys and anti-ghosting for up to 10 simultaneous key presses, 1000Hz ultrapolling, braided fiber cable, fixed wrist rest and Razer Synapse 2.0 support, which is Razer's cloud service for syncing your accessory settings across multiple computers.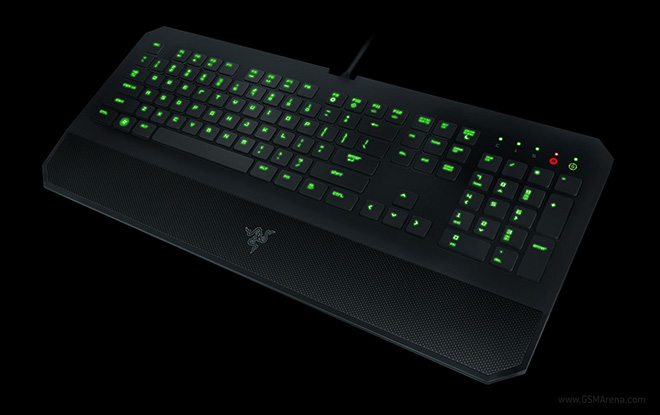 There are two models of the DeathStalker, the standard model and the DeathStalker Ultimate. The Ultimate model comes with the aforementioned Switchblade UI with the ten customizable keys and LCD touchscreen. On top of that it also has tri-colored backlight (standard model has just green color) and five additional macro keys on the left of the keyboard. The standard model does come with a numberpad, though, that is missing on the Ultimate model.
The DeathStalker Ultimate is priced at $249.99/€249.99 and will go on sale in September worldwide. The standard model is priced at $79.99/€79.99 and will go on sale worldwide sometime in Q4, 2012.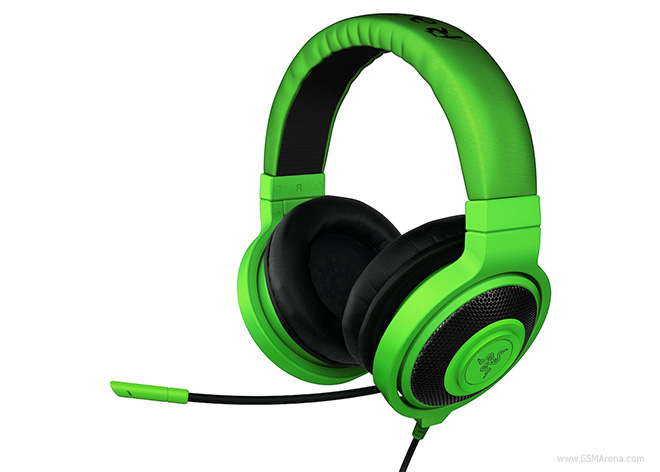 The Kraken is the newest pair of gaming headphones from Razer. Comfort seems to be the key feature here and Razer goes as far as to say that it is the most comfortable gaming headset, ever. It comes in the same shade of radioactive green as the previous Orca but thankfully there is a black version of it as well, which looks way better.
There are two models available for the Kraken, with the Pro model coming with a built-in retractable microphone that houses in the left earcup. It uses a single 3.5mm input jack designed for smartphones and newer notebooks but you can use it with traditional dual outputs on a PC using the provided splitter.
The Kraken Pro will go on sale worldwide in September for $79.99/€79.99. The standard model will be available in the US in September and worldwide in October for $59.99/€59.99.