A few days back Razer had launched a website, pcgamingisnotdead.com, where they talked about how, well, PC gaming is not really dead and that it is superior to console gaming. They also put up a counter on their site that hinted at an upcoming product but it wasn't clear what it would be. But we know now.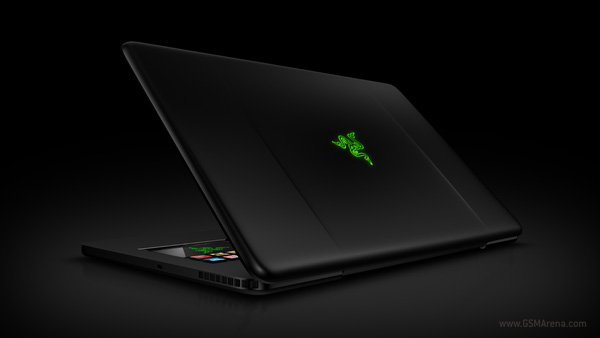 Yesterday, Razer announced their first ever gaming laptop, the Razer Blade, which they claim to be the world's first true gaming laptop. The focus in this product has been on achieving the highest possible performance in the thinnest possible form factor.
The Razer Blade (I'm sure the pun is very well intended) is the thinnest notebook in its class, measuring just 0.88-inch in thickness, thinner than even the MacBook Pro which is 0.95-inch thick. It has a 17-inch, 1920 x 1080 resolution, LED backlit display. To power this beast the Blade will be running on an 2.8GHz Intel Core i7 2640M processor, 8GB of DDR3 RAM, NVIDIA GeForce GT 555M GPU with 2GB of dedicated memory and NVIDIA's Optimus Technology.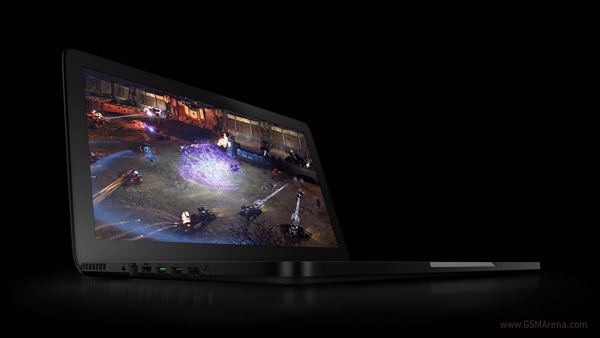 The entire machine is made from aluminum with a classy black finish. On the left side you will find all the ports, including one USB 3.0 and two USB 2.0 ports. The large keyboard is backlit and has a chicklet design.
But perhaps the biggest feature of the Razer Blade is the touchscreen display on the side of the keyboard that uses Razer's Switchblade UI. The display shows you game information when you use a separate mouse and acts as a regular trackpad otherwise. Above this are ten user configurable keys with an LCD inside each that changes according to their function. You can assign an infinite number commands and macros to these keys for use in-game or otherwise.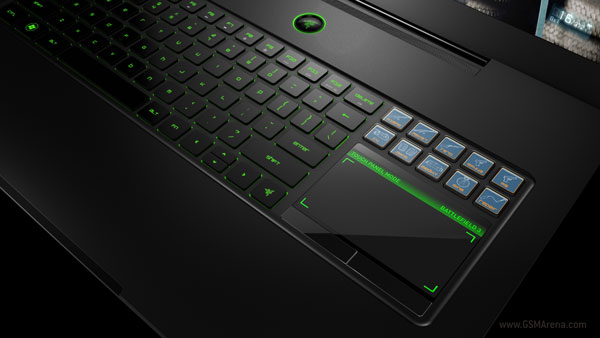 Of course all this comes at a price and the Razer Blade will cost you $2,800. Also, at nearly seven pounds, it's also a bit heavy. The positioning of the trackpad also means it's only meant for right handed users and from what I can make out from the images, there is no optical drive either, so you are limited to downloading your games and movies online. Also, the fact that there are no claims made about the battery life makes me think it's not going to be very impressive. But if you are still excited about the Razer Blade, you can look forward to seeing it in the fourth quarter this year when it ships.