The latest Raspberry Pi mini computer has landed and it has the smallest footprint in the family. Compared to the Model A, the A+ is 21mm shorter (65mm vs 86mm).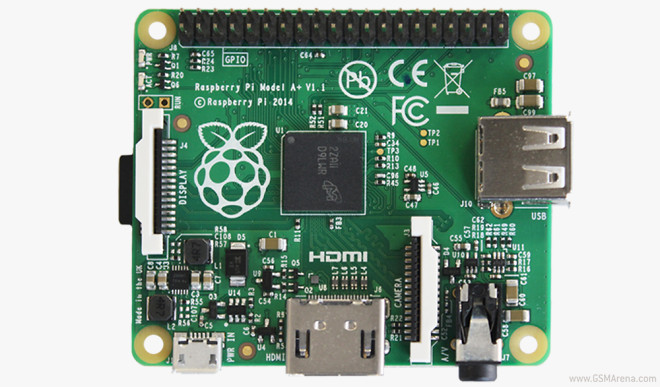 Achieving the smaller size is due to the removal of an Ethernet port and the move from an SD card to a microSD one that now fits with a push-in and is ejectable compared to the friction fit of the SD of old.
The Model A+ shares a lot with the higher-end Model B+. The Raspberry Pi Model A+ is built around the same Broadcom BCM2835 chipset with 256MB of RAM and is more than capable of handling tasks and games – check out the video below.
There are changes too – it has grown 14 new GPIO (pins) bringing the number to 40. There's a much better audio circuit as well.