The Raspberry Pi Model B has been selling for over 2 years now and today the company behind the popular single-board computer has launched a new version called Raspberry Pi Model B+.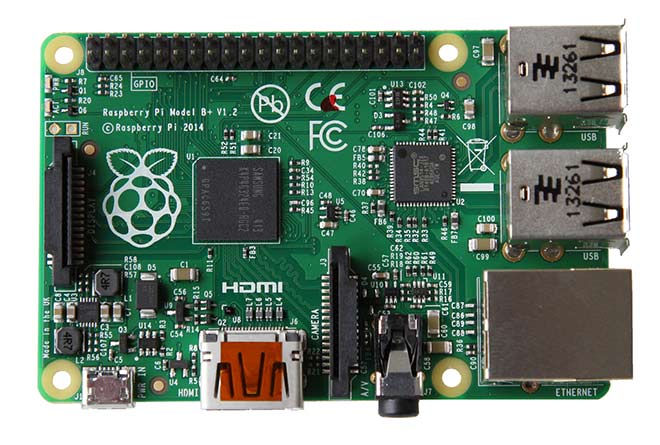 As you can deduce from the name of the new product, the Model B+ is not a big leap on features from its predecessor. It packs the same BCM2835 application processor and 512MB RAM, but there's quite a few novelties.
For starters, there are now four USB 2.0 ports instead of only two, and the Raspberry Pi Foundation boasts them with better hotplug and overcurrent behavior. The traditional SD card slot has been replaced with a more compact push-push microSD card one.
The Model B+ has new switching regulators instead of linear ones, which helps it achieve between 0.5W and 1W lower power consumption. Finally, the audio has been improved with a dedicated low-noise power supply.
The Raspberry Pi Model B+ with its neater form factor and the aforementioned features comes at the same price as its predecessor – $35. Check out the video below to get more information from the makes of the board.