Just as we thought that the clamshell form factor is dead, here comes BlackBery to disprove us.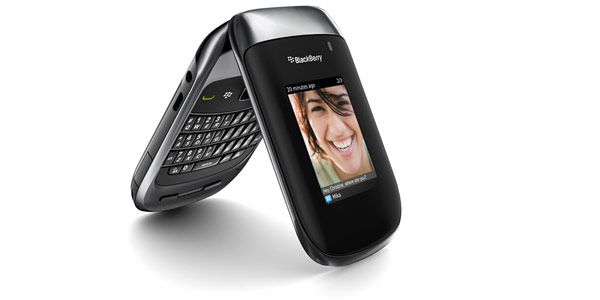 After months of waiting we can finally welcome the BlackBerry Style 9670 (previously rumored as Bold 9670), RIM's first flip smartphone equipped with a full QWERTY keyboard. The phone is hitting the Sprint stores across the US on October 31st.
The BlackBerry Style 9760 is a nice looking, though not that thin, clamshell coming in two colors – Steel Grey for the boys and Royal Purple for the gals. On the front there is a small but handy touchscreen and on the back – a 5MP autofocus camera with VGA video recording.
It's not the first time we get to meet the QWERTY-fied fatty (which you might know as Bold 9670) but today is the day when all questions will be answered. The thing is powered by a 624MHz processor and runs the recently unveiled BlackBerry OS 6.
The Style 9670 has a full QWERTY keyboard and right above it is the 360-by-400-pixel display. The CDMA-compatible Style also features support for 802.11n Wi-Fi and Bluetooth and comes with a built-in GPS receiver on board.
The Grey Steel variety should start selling on October 31st for 100 US dollars (after a mail-in rebate and with a new contract with Sprint), while the purple Styles should become available a tad later, early November. There is still no word on GSM-loving Style phones but we bet those are just around the corner.