Google, owner of Quickoffice, now lets users with Google Apps for Business use Quickoffice for editing docs on any Android smartphone and the iPhone. Previously, the editing functionality was available only for Google Apps for Business subscribers with iPads only so it's good to see Google expanding.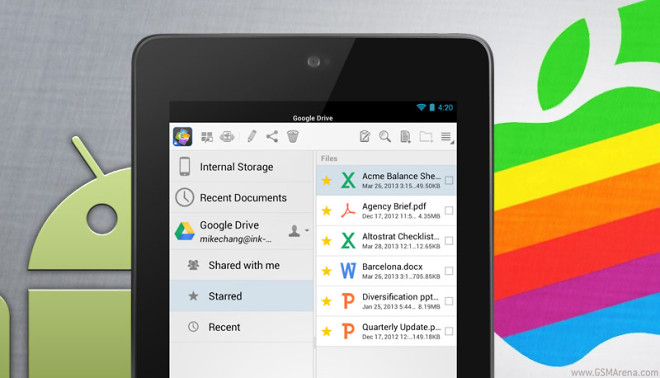 As before Quickoffice is able to find and work with Google Drive documents and then let you save them into your Drive on iOS. Once you've signed in with your Google Apps for Business account in Quickoffice you'll get the standard "Shared With Me", "Starred", "Recent" and any subfolders.
You can get the Quickoffice app for free on both iOS and Android but keep in mind that in order to use editing you'll need a subscription to Google Apps for Business, which starts at $5 a month.