A couple of days ago, we told you about Qualcomm's upcoming Snapdragon chipsets, designed with strong emphasis on power-efficiency. In order to fortify its commitment to the cause, Qualcomm has released a rather fascinating video for all of us, with bugs (real, not software ones, mind you) as its unusual cast.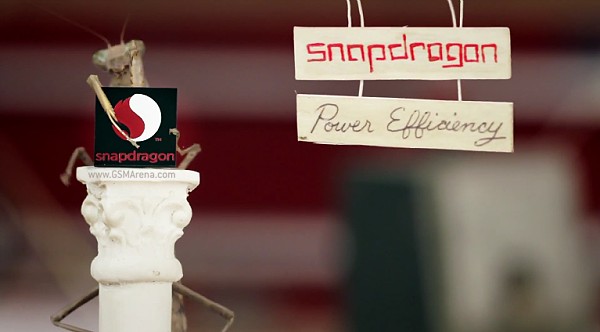 The video clip is nothing short of hilarious. Bearing the title "The Bug Circus Generator", it shows a group of insects with various shapes and sizes, charge the battery of a Snapdragon packing smartphone (HTC Sensation to be precise) by performing circus tricks. Check it out below:
I would like to give a special round of applause to the creators of the video for kicking it off, and ending it with the mighty mantis at the spotlight. It is a favorite in our office.
As always, you are welcome to share your thoughts on this epic showcase in the comments section below.