Qualcomm has released the specifications of its upcoming Snapdragon S4 chipset, which will be the first in the mobile world to be using 28nm process technology. That would give it a substantial advantage in power-efficiency and processing power over its competitors.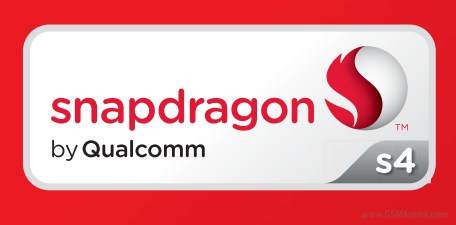 The Snapdragon S4 chipset will be packing either two or four brand new Krait cores, which have been custom designed by Qualcomm and should bring a 60% improvement over the currently used Scorpion processors at the same clock speed. However, Qualcomm has obviously found 60% to be an insufficient upgrade and it will be clocking those cores from 1.5GHz to the mind-blowing 2.5GHz.
They are actually that are unique Qualcomm and are closer to ARM A15 Eagle class processor capabilities than Cortex-A9.
Adreno 225 is the Snapdragon S4 GPU of choice and it should bring roughly 50% better performance than the Adreno 220. Now that probably won't make it the most powerful GPU on the market (we are pretty sure there are GPUs that are 50% more powerful than Adreno 220 right now), but maybe Qualcomm figured it will be all that you will need anyway.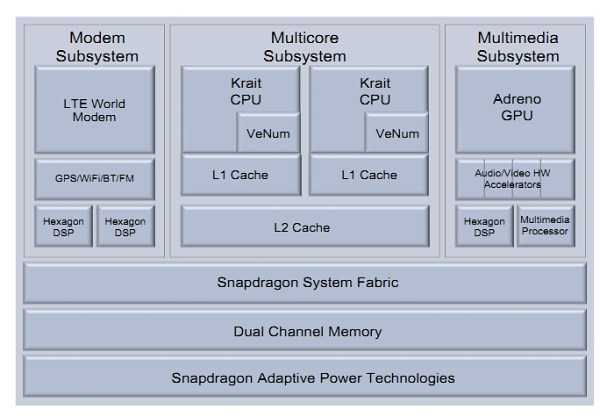 As you could expect, connectivity is duly covered, with the S4 SoC supporting everything from LTE to GLONASS.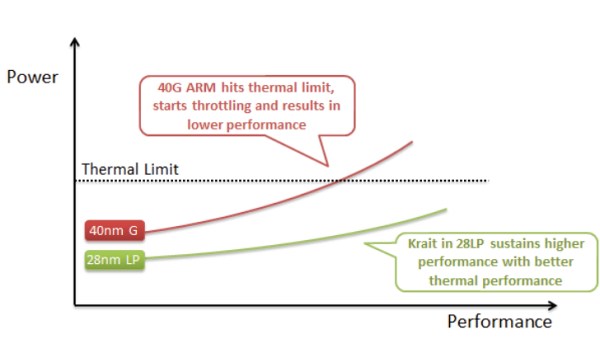 The Qualcomm Snapdragon S4 should hit actual devices in the first half of 2012. Initially it will be just 1.5GHz dual-core CPUs, with quad-core processors and higher clocks speeds following in the later stages of the year.