We've been hearing "console-quality graphics" used to describe GPUs in mobile chipsets since the Tegra 2 but that was wishful thinking. Qualcomm is making a similar claim for its latest generation Adreno 420 GPU only this time it created cool demos to back that up.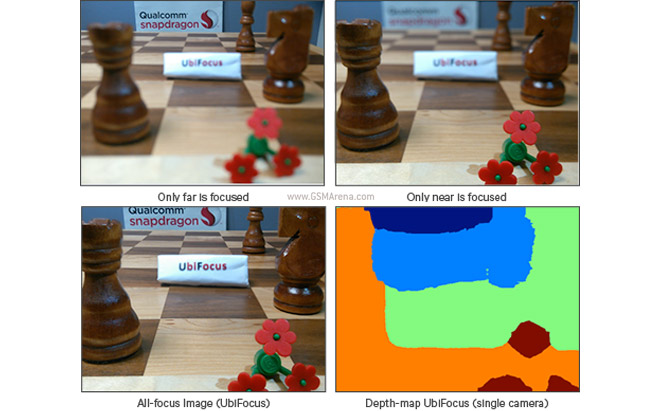 The GPU found inside the new Snapdragon 805 uses its power for more than just rendering 3D graphics in games – Qualcomm also worked on video playback (3D and UHD) and even assisting with camera image processing.
For graphics, Qualcomm has added a feature called hardware tessellation, which automatically creates more complex geometry for the 3D models, without requiring any extra effort from the CPU. It's a common feature on desktop and console graphic cards, but not on mobile.
The new GPU enables interesting camera effects. One is UbiFocus, which allows you to refocus photos similar to Nokia's Refocus app.
Another option is Chromaflash, which renders better colors by combining photos taken with flash and by natural light. Optizoom promises better digital zoom with sharper results, while Ghostbuster HDR aims to fix a common HDR photo issue (ghosting, of course).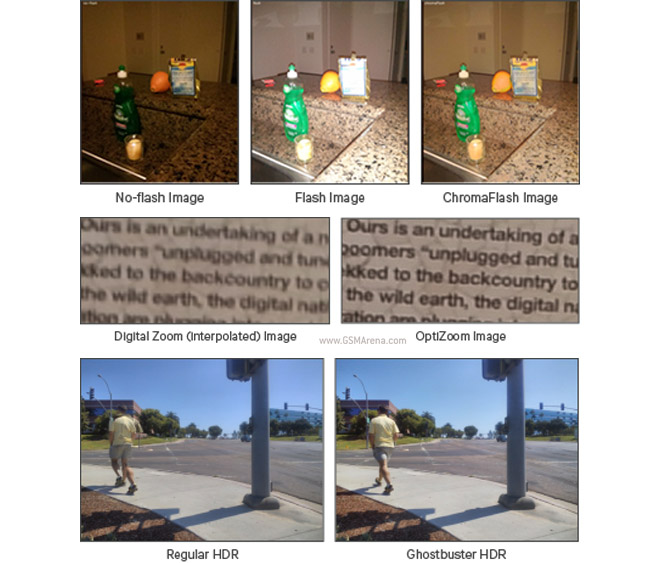 Snapdragon 805 can also record UHD video and features support for hardware decoding of HEVC (the upcoming replacement of h.264) and Hollywood Quality Video all the way up to UHD resolution. The chipset also supports revamped Dolby Audio with vertical sound.
Consumer 3D video never really caught up to the popularity of 3D cinema, but Qualcomm has interesting ideas for that too. Using a special glasses-free display, the Adreno 420 rendered 1080p graphics from 8 different viewpoints, meaning you can look around.
Devices with Qualcomm's Snapdragon 805 and Adreno 420 are expected in the first half of 2014.