Mobile chipsets' processing power is improving unbelievably fast over the past few years, but unfortunately, this brings a lot of unwanted heat to the equation, which takes away some of the fun. According to Qualcomm, though, this needn't be the case.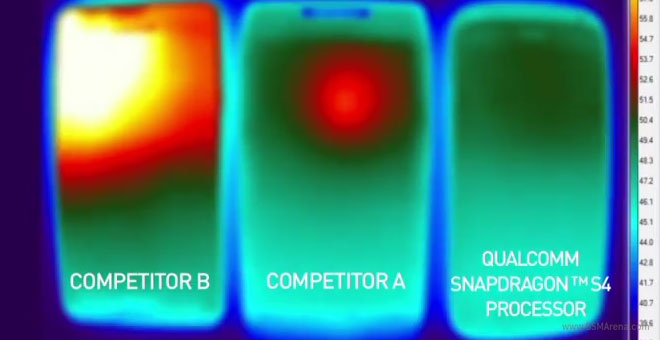 This is where their Snapdragon S4 SoC comes in, prepared to show how much cooler (literally!) it is than the TI OMAP 4430 (Motorola RAZR, competitor A) and the Exynos 4210 (Samsung Galaxy S II, competitor B) in a thermal shootout.
But why stop there? Qualcomm has also prepared a new kind of a test, which may or may not become an industry standard. See the video below and decide for yourself.