The popular news aggregating app Pulse has been around for Android and iOS for quite some time and now the service is available on the web as well.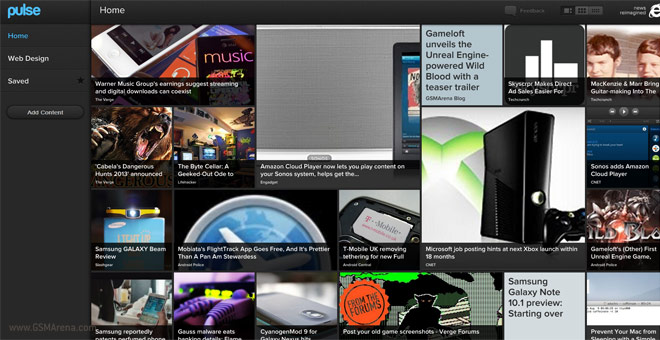 With its spanking new web app, Pulse allows you to log in to your account and sync with the news sites and blogs you already follow and read them via a PC web browser as well. But it doesn't stop there.
Pulse has apparently struck a deal with Microsoft and its web app works especially well on the latest Internet Explorer 10 on the Winodws 8 platform. It features extras like gestures and cool animations.
All of that is previewed in the promo video below starring a Microsoft Surface tablet. Check it out.
Even if you are not one of Pulse's 15 million users, you should give it a whirl at Pulse.me and add GSMArena as one of your followed websites.
Do you like what Pulse has done and what do you think might be their next move?