The PS4 rumors are swirling thick and fast, with February 20 widely being regarded as the day Sony will finally unveil its next generation console. The latest news on that front is that someone managed to take a picture of a working PS4 controller prototype, which has got some new tricks up its sleeve compared to the PS3 controller.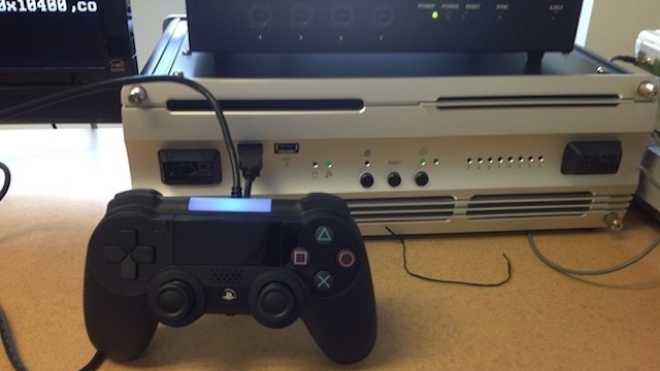 As you'll notice right off the bat, there is a sizable black strip above the joysticks, which is said to be a touchpad. It's not a surprise to see Sony incorporating this feature in the PS4′s controller, after the full blown touchscreen on the Wii U. Even the OUYA has a touchpad on its controller, which makes using certain features such as the web browser easier.
There is also a blue strip of light above the controller, which looks like it could glow in multiple colors like the blobs on the Move controllers. Finally, there seems to be a speaker or microphone grille between the two joysticks, both of which have a different design compared to previous Sony controllers.
This is a prototype design, so things could change in the final version. There is also said to be a Share button, which is missing on this model. With just five days to go (assuming the February 20 event is actually about the PS4), we should find out more soon.