The Google Nexus 7 leaks are coming in at such rate lately, that it would be a real shock if the slate doesn't debut at the Google Android event on Wednesday. This latest piece of the puzzle is delivered by evleaks, which got hold of a photo of the profile of the new Nexus 7.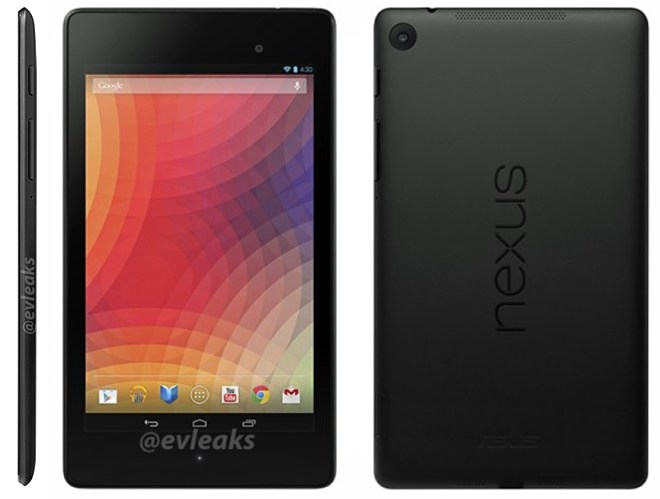 While the image itself doesn't really reveal a great deal of new info, it lets us calculate the exact dimensions of the affordable tablet. According to the proportions shown by this image and the ones leaked earlier, the second generation Nexus 7 will measure 196x112x7.9mm.
This means that the new Nexus 7 will be about 3mm shorter than its predecessor (198.5 x 120 x 10.5 mm), but more importantly, almost a full centimeter narrower and nearly 3mm slimmer. The more compact body will certainly improve usability by making the slate a whole lot easier to hold in one hand. We are just hoping that the marvelously slim waistline doesn't come at the expense of battery life.
We'll know for sure in a couple of days, when Google's Sudnar Pichai is expected to take the stage and unveil the new Nexus 7 and the latest release of the Android platform – 4.3.