Android has reached yet another impressive milestone, as the Google Play Store just passed 25 billion downloaded apps. And to allow you to join in on the celebrations, Google is offering some very tempting app promotions for the next five days.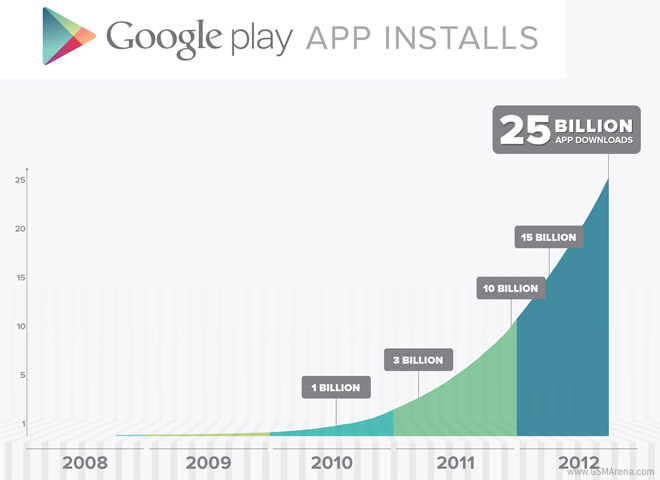 That's right, every day for the next five days, Google will sell high quality apps from top developers such as Gameloft, Electronic Arts, Rovio, runtastic, Full Fat and more for just 25 cents.
However, the discount fiesta isn't limited to just apps, as Google will also put up collections of 25 must-have movies, books, magazines and 25 albums at a special price.
Google will update its Play Store with the list of discounted items later today. Until then, here's what Google makes of the 25 billion downloads.
Twenty-five billion is more than twice the distance, in miles, that the Voyager 1 spacecraft has travelled since its launch 35 years ago. It's the amount of time, in minutes, that have passed since some of our earliest ancestors began to set foot in Europe. And now, thanks to all of you, it's a Google Play milestone. We look forward to the next 25 billion.
Update: The first batch of discounted apps for today has emerged. Take a look at it from the Google Play Store promo page.