Adobe has been hard at work in beefing up its mobile software line, and it looks like the company's free option, Photo Express, just became a bit more versatile.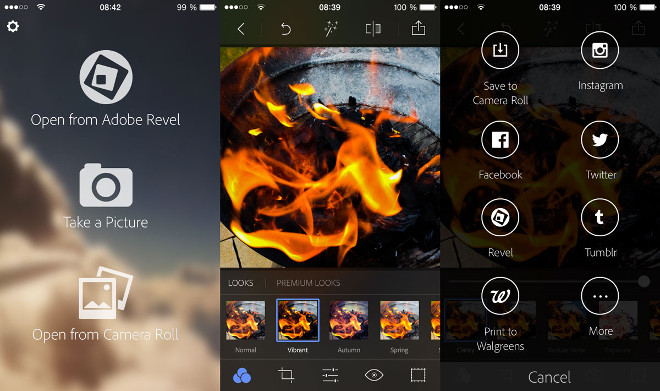 Adobe's added a few new features to the software: hit the jump to find out what they are.
Want to give yourself flawless skin in a selfie before you post it to Facebook? Now you'll be able to use the blemish removal tool in Photoshop Express to do so. Adobe's also added defogging tools, along with an option to control the intensity in which the image manipulation tools are used.
Support for RAW files were added as well, however, there's no word on whether or not it will be for the actual image or a "light" version of it that is still linked to a desktop image, like on Lightroom Mobile. You'll have to upload the raw files through Adobe Revel before they'll sync nicely with Photoshop Express.
If you want to get to prettying up your face on the go, you can download Photoshop Express or install the update from either iTunes or the Google Play Store.