Adobe's releases are no stranger to the iPad; Lightroom Mobile was released for Apple's tablet in April and it looks like the software manufacturer has released Lightroom for the iPhone as well.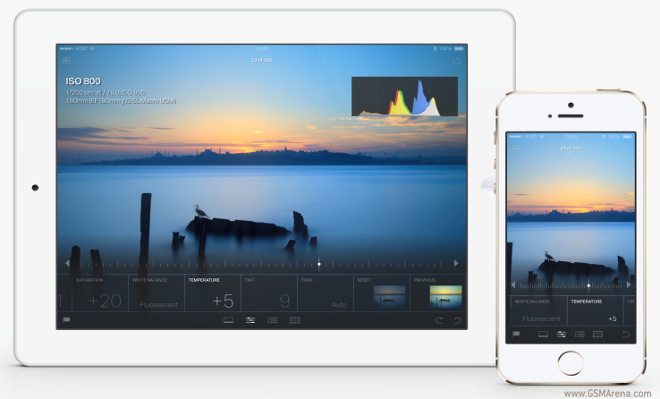 You'll be able to sync between the three devices seamlessly, with the desktop and iPad and iPhone versions of the software all syncing up nicely with each other on Adobe's creative cloud.
So what does the iPhone version of Lightroom offer? It's pretty much identical to the iPad version, offering the necessities of the PC version of the software: Raw image support, and more or less than same editing tools that are available on Lightroom for the desktop.
In the latest version of Lightroom, 1.1, you'll be able to make custom sort view orders and rate your images.
Are you excited to get some Lightroom editing done on your iPhone? Or do you think that intensive image editing are best reserved for desktop and tablet experiences?