Pebble has issued a new firmware update (version 2.2) for its smartwatch that introduces some important new features like rearranging the apps in your Launcher Menu. You also get volume control in the Music app, which has also been redesigned with a better layout, alarm vibrations that go for more than 60 seconds and the usual bug fixes and stability improvements.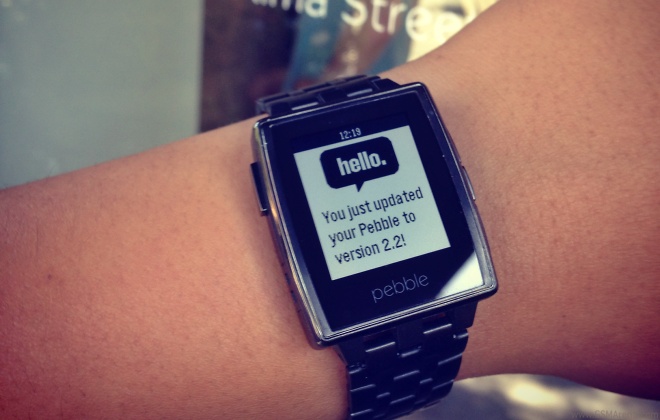 The update is seeding as we speak. You can check for it through your Pebble smartphone app but keep in mind that it may take time to get to your device – one of more than 400 thousand units.
If you're on iOS you'll need to update your Pebble app in order to get music volume control to work.
Many users will rejoice at the alarm improvements – Pebble's smartwatchrd used to be able to vibrate for no more than a minute, which is now 10. Rearranging your launcher apps is also a godsend as many were complaining that they had to scroll through an entire list before they get to their most used apps.
If you're an owner of the Pebble or Pebble Steel smartwatches look the update up.