Pebble has probably never even dreamed of raising 100 times the funding it wanted on Kickstarter a while ago. The first Pebble smartwatches entered mass production in January 2013 and begun shipping the same month.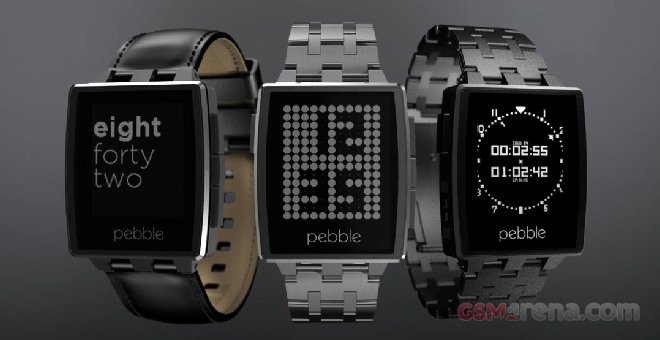 But did you ever wonder how many Pebbles were sold to date? As it turns out Pebble has shipped more than 400,000 Pebbles worldwide since its launch and the number is growing by the minute. The recently launched Pebble Steel is helping too, quickly going through its available stock.
Yesterday Pebble slashed $20 off the price of Pebble Steel with Leather Band. Pebble Steel with Steel Band still costs $249 though.
The smartwatches have flourished throughout the last year and while Pebble's position as the largest manufacturer seemed guaranteed at one point, the situation is probably about to change. Samsung recently announced a new lineup of Tizen-based accessories, while Google has shaken the niche with the announcement of Android Wear. LG and Motorola are already preparing the first Android Wear watches for a summer launch.
But although there is no certainty, Pebble certainly has a head start. It has growing user base and even growing app store with more than 1000 apps and 12,000 registered developers. Its staff is also growing for 45 now to 70 people, employing key figures such as Apple's former Director of Hardware Engineering and Manufacturing Law as General Counsel plus Jawbone's former VP of Finance as CFO.
Thank you, Sharang, for the tip!