In the light of the recent announcements made by Google, Samsung and Motorola, Pebble has decided to cut the price of its steel Pebble watch with a leather band by $20. Now, the watch sales for $229 on the Pebble online store.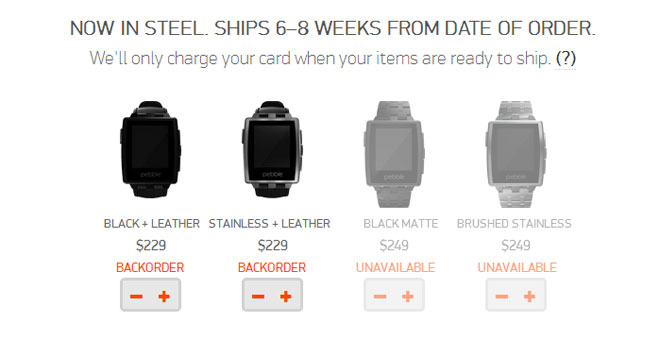 As it currently stands, the Pebble Steel with a leather band is $30 more expensive than the Samsung Gear Fit and $70 cheaper than the Galaxy Gear 2. Motorola and LG haven't announced pricing for their respective smartwatches yet.
Pebble has also released a small patch to the Pebble software bumping it to version 2.0.2. You can check it out in the Pebble app under Support – Check for updates.
If you ever wanted to get yourself a nice Pebble Steel, now is the moment. Head over to the source link to visit the company's official store.