Panasonic announced a Windows 8-powered 20″ tablet with 4K resolution at CES in early January this year and has since shown it off a few more times. The company has announced what it will also be bringing its products to IFA and a 20″ 4K tablet is on the list.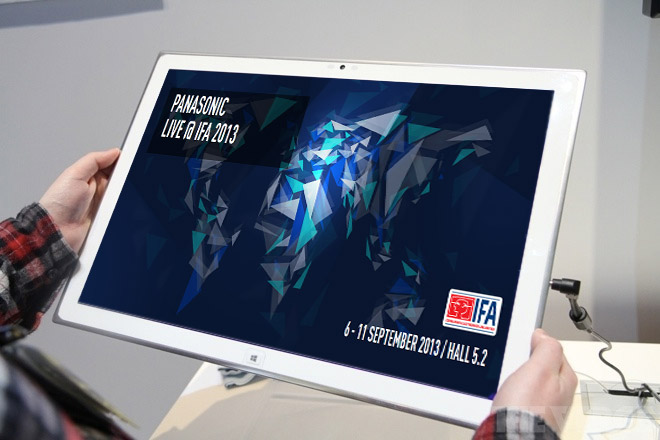 So, why is Panasonic showing the same tablet over half a year later?
It seems it's not the same tablet – Panasonic calls it the world's thinnest and lightest 20″ 4K tablet (like there are a lot of those), but the key is in the screen tech, it's OLED. The one from CES had a IPS LCD screen instead. As fans of OLED screens, we're eager to hear more about this tablet – starting with the price.
By the way, Panasonic called the tablet from CES "4K", but that's not quite true – 4K UHD is 3840 x 2160, while the actual tablet resolution was higher – 3840 x 2560 (15:10 aspect ratio) – so there's a chance the IFA tablet has the same resolution.
The other item of interest (to us) on the list is the Lumix GX7 mirrorless interchangeable lens camera (but this one is already official).