As many of you know, the ASUS Nexus 7 is powered by the Tegra 3 chipset and its four main cores are clocked at 1.3GHz. Naturally, the guys over at XDA wanted to squeeze every last drop of performance out of the processor and have managed to make it run at the blazing 1.64GHz.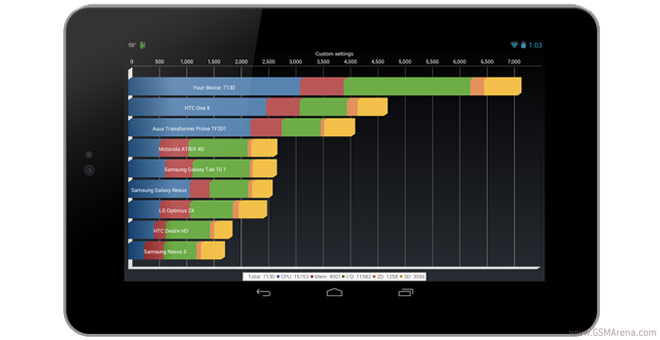 When put through its paces in the Quadrant benchmark test, the overclocked Nexus 7 scored over 7100 points. The secret ingredient is the Trinity kernel developed by XDA's "Morfic".
Thanks to it, the Nexus 7 is able to achieve the tremendous clock speed, and according to user reports still maintains great battery life. You can check out the kernel's XDA thread in the source link below.