As we had reported earlier, the creators of the Android-based OUYA game console have shipped 1200 of the special edition developer consoles to game developers and backers of the Kickstarter project.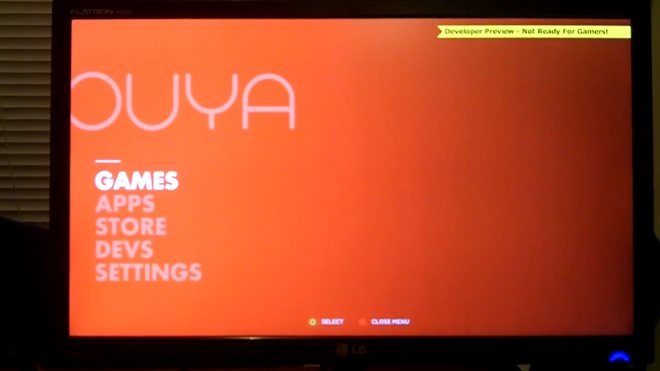 Now that the console is actually out in the hands of the developers we are seeing some hands-on videos and UI walkthrough of the same.
The following video is by Code Zombie Games, developer of the Android game Deadly Dungeons. The developer takes us through the entire UI of the current, developer version of the console. As we can see, other than his own game, which he had to sideload, there is not much else to see right now in terms of games or the OUYA store. We also get to see the controller, which like the developer console, is transparent and has that unique touchpad in the middle.
This second video is by the OUYA team itself, which shows the unboxing of the developer console and all the stuff that comes in the box.
The retail unit will be shipping out to buyers later this year in March and will sell for $99.