On stage today, at the WWDC 2014 keynote speech Apple announced that they've got 40 million copies of their latest OS X release Mavericks on their users computers. As their proudly claim, this represents a good 51% adoption rate among the Mac OS user base.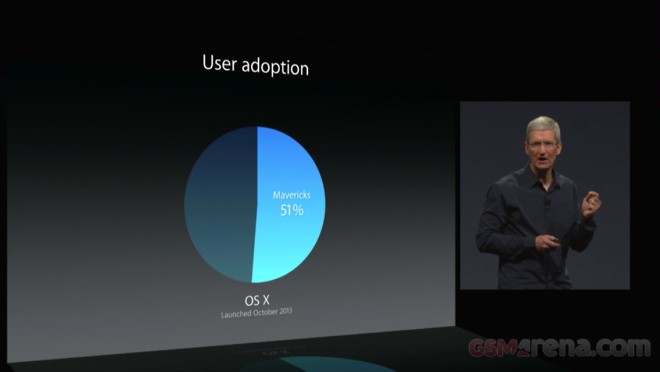 These numbers reportedly make the OS X Maverics the fastest growing computer operating system in the world.
In a comparison, Windows 8 has reached only 14% user adoption since its release in October 2012. But let's not forget that Maverics is a free update, while Windows 8 is a major release that requires an extra license purchase.
The Apple WWDC 2014 keynote is still under way. You can follow it live as it unfolds right here or you can just keep an eye on our homepage for a coverage of the major announcements.