Sure, by now even the HTC One (M8) is getting pretty old, but on the other hand this is a pretty sweet deal. Best Buy has decided to drastically cut the price of its blue, contract-free units of the original HTC One, also known as One (M7).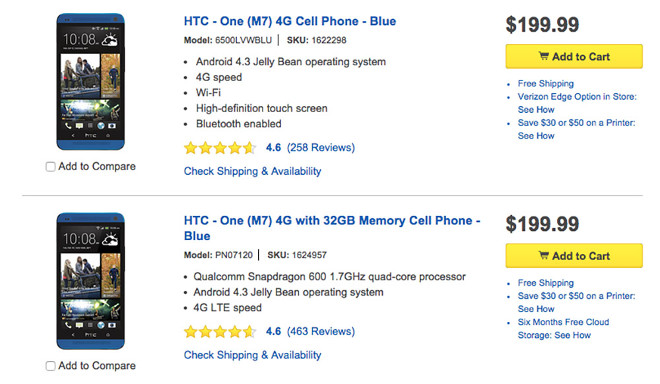 So now you can grab one of those for just $199.99. And again, this is without a long-term contract requirement.
The first caveat is that you can only choose one color: blue. If you don't like that, well, then this isn't for you. Additionally, you need to know that three different SKUs are on offer – one for Verizon, one for Sprint, and one for AT&T. Obviously then, you'll need to decide which carrier you're going to use before actually buying the phone, since the chances for it working on a different network are slim to none.
On the other hand, if you're OK with all of the above, then this is a nice deal for what was one of the highest-specced smartphones of 2013.