The Oppo N1 is the first smartphone offered with CyanogenMod out of the box. It's a great milestone for the CyanogenMod team and we have installed the custom Android ROM on the N1 to see what the experience is like.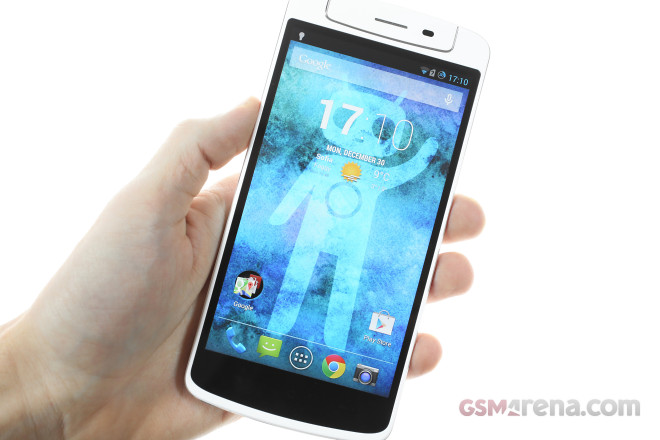 Currently, the CyanogenMod 10.2 version is available for the N1, which is based on Android 4.3 Jelly Bean. However, Oppo and the CyanogenMod team promise that version 11 will be out soon.
As you'd imagine, there's a world of a difference between Oppo's ColorOS, which too is based on Android Jelly Bean and the CyanogenMod edition of the OS. CyanogenMod's take on Android add tons of customizations without altering the core stock look of the OS.
On top of those, CyanogenMod also integrates all of the N1′s features that are otherwise present in its custom Color OS. The O-Click and O-Touch function just as you'd expect. So does the double tap on the screen to wake the phone up and many other features.
Check out the brief video we shot of CyanogenMod running on the Oppo N1. We were astonished at just how smooth everything runs.
In case you want to experience CyanogenMod on your own Oppo N1, check out the source link here.