Oppo has announced an interesting Facebook contest in search for 5 lucky beta testers, who will receive a free Find 5 smartphone.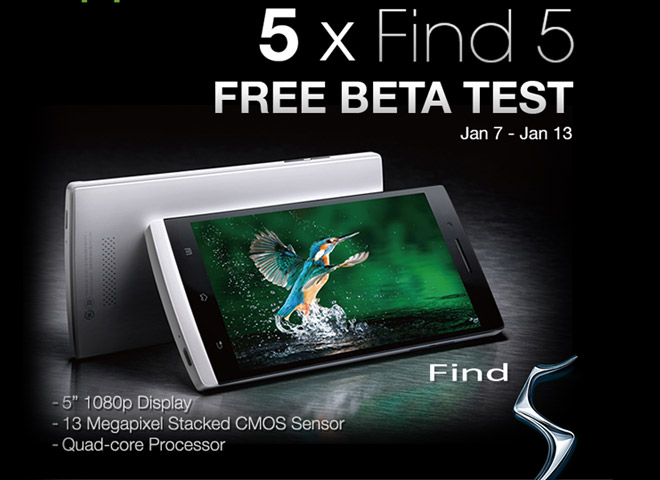 The contest is open to everybody around the world and starts today and ends on January 13.
Oppo aims to bring 5 enthusiastic Find 5 fans to its beta testing team to help the company clear out bugs and potential problems before the quad-core beast goes on sale.
Featuring a 1.5GHz quad-core Krait CPU, the Adreno 320 GPU and 2 gigabytes of RAM, the Oppo Find 5 should be blazing fast, while the Android 4.1 Jelly Bean OS and its Project Butter guarantee excellently smooth UI.
Sounds pretty sweet, right? You can find the rules of the contest on Oppo's official Facebook page by clicking on the source link below. Good luck!