You didn't think that Oppo will miss the chance to some cool announce accessories alongside its R7 and R7 Plus phones at today's presentation, did you? The company just revealed the Compass fitness tracker, O-Key Bluetooth earpiece as well as a selfie stick. The latter is just 18cm long, but since we hate those, we won't be wasting your time with it.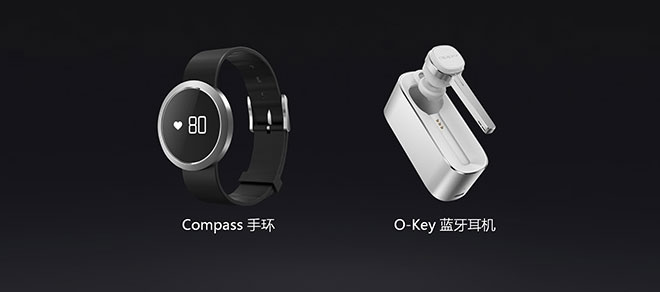 As for the the Oppo Compass fitness tracker, it sports a circular display and a heart rate monitor. Exact specs are scarce, but it seems that the body of the tracker is aluminum and comes with a rubber band.
The Oppo O-Key was previously an accessory for the company's N-series and acts as a remote shutter for the camera. Now, it has evolved to be an earpiece as well as a remote shutter. It has a charging station, which looks quite sleek in our eyes.
Pricing and availability information are yet to be revealed, but as far as that selfie stick goes, it'll cost just €6 (CNY39).