A new beta version of Opera Mobile web browser is now available and it offers support for mobile extensions. This makes Opera Mobile the third mobile web browser after Dolphin Browser HD and Mozilla's Firefox Mobile to do so.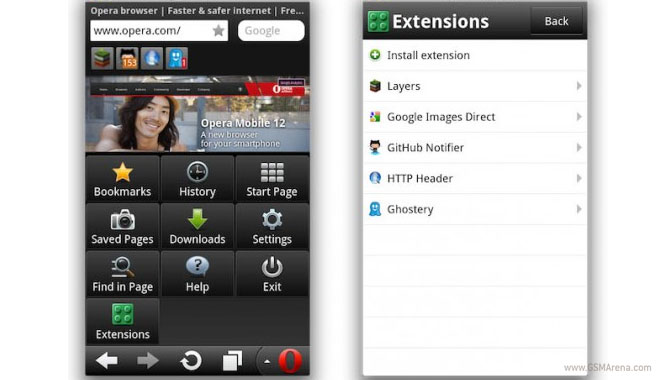 The design of the beta release is not final, and Opera hopes to intrigue developers by making extensions run on both Mobile and desktop versions of Opera.
The Norwegians have also developed an Opera Mobile emulator for PC, Mac and Linux to make it easy for developers to test their extensions. Despite sounding very serious about them, Opera doesn't commit to including the extension support in the final release of the Opera Mobile browser. It will all depend on the feedback received, we guess.
After checking out the following video of this Opera developer talking about the opportunities the new feature gives to users and developers alike, head over to the source link below to download the Labs release of Opera Mobile.