Opera decided to go with the WebKit rendering engine in its Opera Next browser, acting as a beta, and the time has come for the final version of the browser to go public.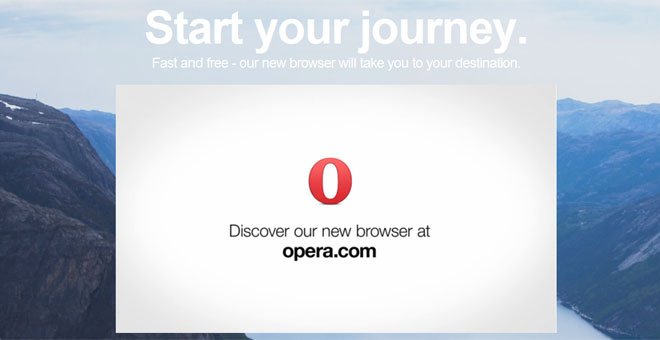 Built from scratch based on Google's Chromium engine, Opera 15 promises an entirely new experience. There's the all too familiar Speed Dial for accessing favorite websites as well as new features. One of them is Discover. Accessing it will undoubtedly remind you of Flipboard and HTC's BlinkFeed, as it feeds news content based on your interests and selected topics.
Then there's Stash, which works like Pocket and Evernote for saving websites for later viewing. It supports a variety of sorting and viewing methods to suite anyone's needs.
Ultimately, Opera will follow Google's efforts in the browser space, and will transition to the Blink rendering engine (Google's fork of WebKit, sprinkled with the company's own efforts for improvements). Google promises that with Blink a lot of legacy code will be removed that's responsible for compatibility issues and slow performance.
The Opera team made a pretty exciting video to celebrate the launch of its newly-spirited browser. Check it out below.