The latest beta of the Opera browser is now available for download. Codenamed "Wahoo", the new, 12th, version of Opera introduces a plethora of new features, which are intended to make web browsing a lot better than before.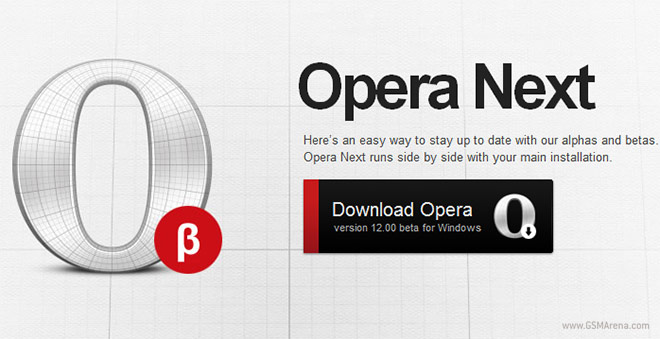 For starters, Opera 12 Beta is slightly faster and more optimized. It even takes a hint from Firefox and Chrome and now comes with themes support.
The Norwegians have made the plugins in Opera 12 run in their own process. That way when a plugin happens to crash it doesn't take the whole browser down with it. Opera also introduced camera support which utilizes your web camera and allows you to use cool HTML5 sites like Polaroid and Photo Booth.
Other additions include an optimized network SSL code, smarter tab loading, which accelerates browser start-up and shut-down and support for 12 new languages including right-to-left ones.
You can get Opera 12 Beta by following the source link below.