Opera 12 Alpha, also codenamed as Opera Next, has stepped out of the shadows and is now available for you to download. The Opera Software team has been working hard integrating a new HTML5 rendering engine, tweaking the navigation bar and most notably enabling full hardware acceleration for web page rendering.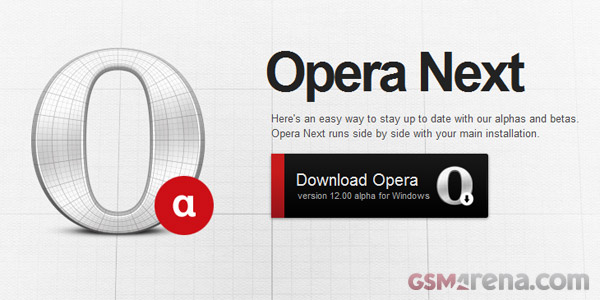 What's great about this hardware acceleration feature is that all the elements of a webpage get rendered by your graphics card, which increases the speed of displaying the page on your monitor.
Currently, hardware acceleration is supported only works through OpenGL, but as they move to a Beta release, Opera plans to add support for DirectX as well, which will add broader graphics card support. Being an Alpha release some bugs are not out of the question so proceed with caution.
Unfortunately, right now there's lack of support for a wider range of video cards, so when you snatch the latest release off Opera's download page, make sure you are making use of the graphics card acceleration by typing "opera:gpu" in the web browser's address bar.
Are you the type of person to take alpha software for a spin?