The round smartwatch field may heat up very quickly – Motorola is taking its sweet time to put the Moto 360 on sale, while Samsung has already patented three round smartwatch designs. OnePlus may also throw its hat in the ring as there are already 3D renderings for promo material of the OneWatch.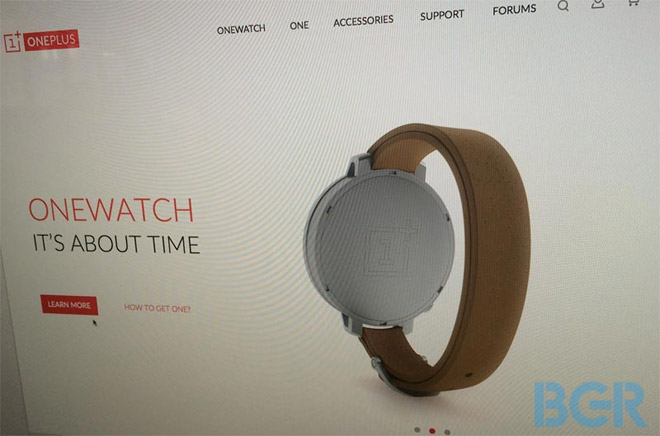 A photo of what appears to be the product page of the OneWatch along with some sketches reveal the smartwatch's specifications and that it might be close to ready.
The sketches of the OnePlus OneWatch almost seem too good to be true – a titanium chassis, a sapphire glass protecting the round OLED screen, wireless Qi charging of the curved battery that's built-into the leather strap. Notice the screen is truly round too, unlike the Moto 360′s, which has a small panel hiding the screen controller at the bottom.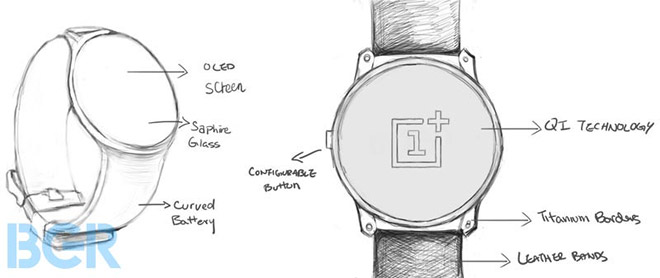 Of course, details like screen resolution, chipset or even platform are unknown. The OnePlus One smartphone is based on a special branch of CyanogenMod. That's Android for phones though, Android Wear is a separate platform and Google will not allow much customization. Will OnePlus go for standard Wear or roll its own platform like Samsung?
More importantly, what will be the price of the OneWatch? The One smartphone is very aggressively priced, but titanium, sapphire and leather are expensive, premium materials and these specs might prove too good to be true.
Whatever the case, those who prefer round smartwatches may soon find themselves spoiled for choice.