Microsoft's OneNote team has made its own ad, spoofing LMFAO's Sexy and I Know It and transforming it into Click it an I Note it.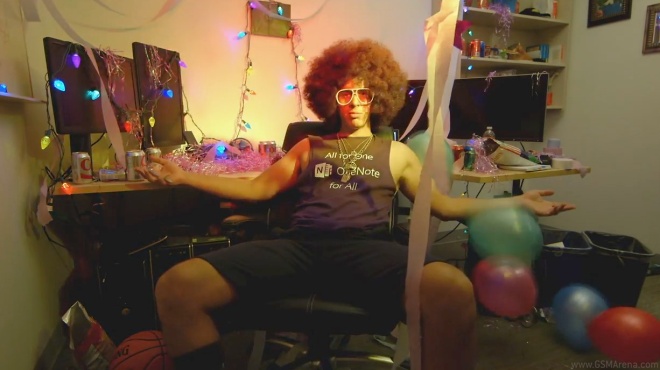 The video is not professionally made but it's still fun to watch and does a good job of getting the attention the OneNote app wants. Underneath it all, the ad celebrates the fact that OneNote now has integration with the Microsoft Surface Pro 3.
This isn't the OneNote team's first solo ad on YouTube. Back in April the team released a parody song of One Day More from Les Misérables to celebrate OneNote's release on the Apple Mac store.
Now before you go and start bashing the OneNote team's obviously amateur video you should give credit where it's due – the ad is very nicely done.