Microsoft has released a Mac version of their powerful note-taking application service, OneNote. For those not aware, OneNote is the Swiss Army knife of note-taking applications with more features than you'll ever need. And with it's native OneDrive integration, it also syncs your notes across multiple devices.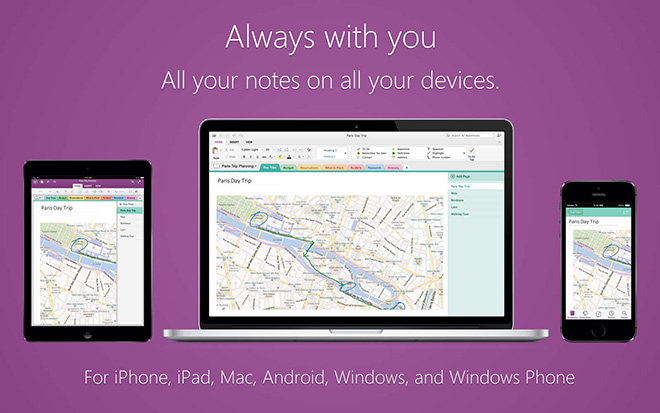 OneNote was previously available on Windows, Windows Phone, iOS and Android but now those on the Macs can also join in the note-taking fun. But to make sure more people on Windows can also take part, Microsoft has released a standalone OneNote app for Windows, free of charge, that was initially part of the Microsoft Office suite.
One thing to keep in mind is that OneNote for Windows will mandatorily and without permission install the OneDrive application in the background. Just a bit of heads up if you don't like having applications sneaking in when no one is looking.
You can download the Mac and Windows versions of OneNote from the link below.