It's been a while since the launch of the Google Nexus 10, but it's only now that you can get an official screen cover to protect its beautiful 10″ high-resolution display.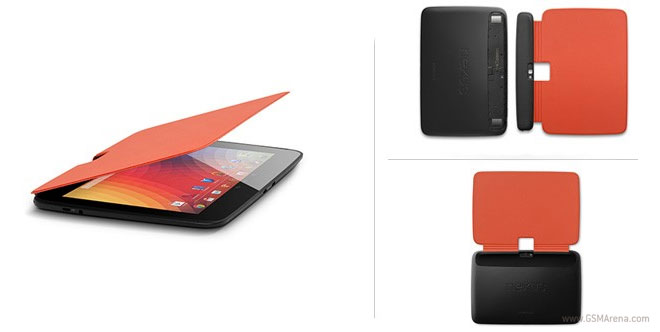 The Book Cover, as its called, snaps onto the back of the Nexus 10 without making an unnecessarily big hump. It has a matte finish and can wake the slate when opened.
Available in scarlet and dark grey, the Nexus 10 cover will set you back $29.99. You can purchase it from the Google Play Store following the source link below. Unfortunately, it's not available in all countries yet.