We already know that the Nvidia Tegra K1 GPU is crazy fast and today a batch of benchmarks prooves that the chipset's 64-bit CPU is also no slouch.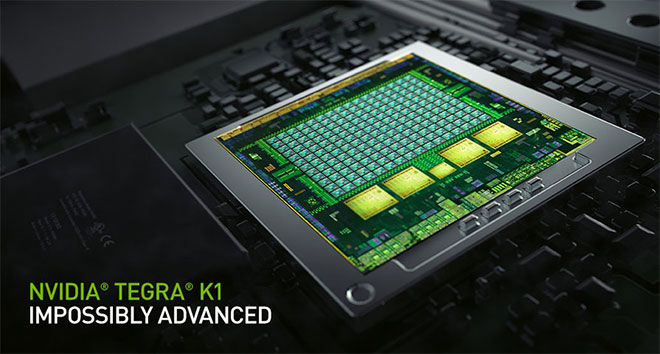 More specifically, the dual-core version of the Tegra K1 chip has appeared in the AnTuTu database scoring more than Qualcomm's Snapdragon 805 chipset, which packs four Krait 450 cores. In fact, it scored almost 10,000 points more than the Snapdragon 800.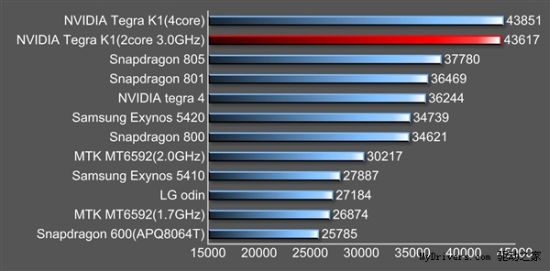 Furthermore, AnTuTu reveals that the maximum frequency of the Nvidia Tegra K1 is 3GHz, and not 2.5GHz as it was initially announced.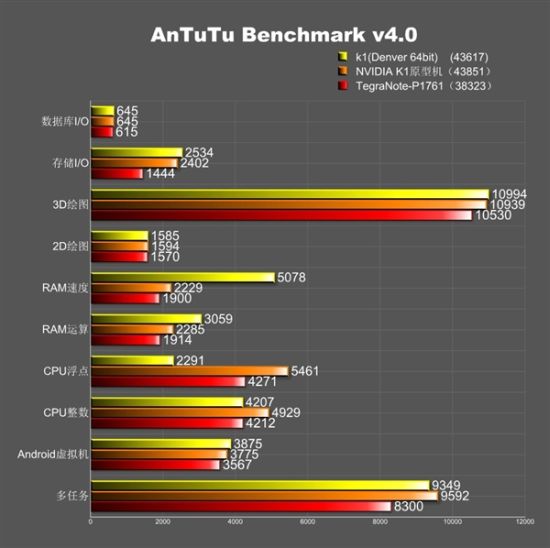 Nvidia plans to put the 64-bit Tegra K1 into mass production in the second half of the year. Here's hoping the company doesn't face the challenges it did with the Tegra 4 chip.