After grabbing the spotlight at CES 2013, NVIDIA's Project Shield portable gaming console has enjoyed an increasing amount of interest from anyone who's even remotely interested in mobile gaming. The latest video demo posted by NVIDIA shows off the console's controls by showcasing a yet to be revealed Real Boxing video game.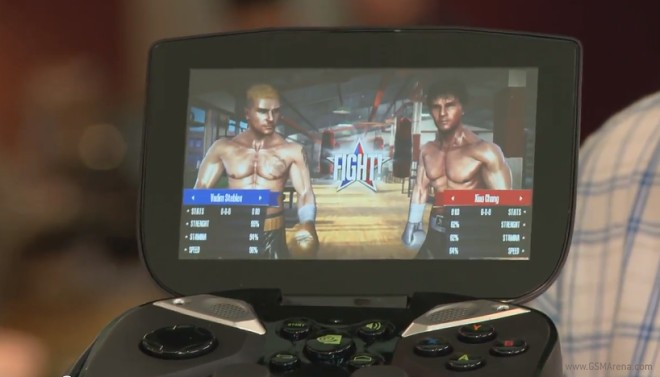 Real Boxing is designed to take full advantage of NVIDIA Project Shield's powerful Tegra 4 internals, which include a quad-core CPU and a GeForce GPU with 72 cores. The end result is quite amazing. You get a fighting game with enhanced textures, great physics, more polygons and true depth of field.
Real Boxing has also been developed specifically with Project Shield's hardware controls in mind. Check it out in action below.
NVIDIA should be launching its gaming console at some point in Q2, 2013.
Any takers?