Hearthstone has been available on Android and Nvidia's Shield Tablet since mid-December last year, but only a lucky few have received a special treat in their mail – a limited-edition Hearthstone-branded Shield tablet.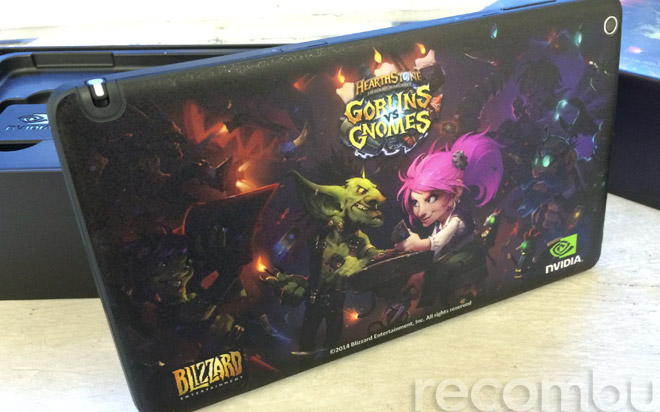 Hearthstone is Blizzard's collectible card game that launched on the PC, but always felt like it was destined for tablets.
This special edition features an image of the back showing off artwork from the Goblins vs. Gnomes expansion both on the box and on the back of the tablet itself. You can peel this image off the back and stick on the second image in the box, which has a hologram-like finish.
You can download Hearthstone for free from the Google Play Store or Nvidia's own game store, but unfortunately there's no way to snag this tablet. By the looks of it, only popular Hearthstone streamers are getting one.
Other than Hearthstone, the Tegra-powered gaming tablet also boasts old favorite such as Half-Life 2 and KOTOR.