NVIDIA surprised everyone at CES with its Project SHIELD handheld gaming console and now the chip maker released the full specs along with launch date and price. SHIELD is powered by NVIDIA's own Tegra 4 chipset, which packs for Cortex-A15 cores, a fifth power-saver core and a mobile GeForce GPU.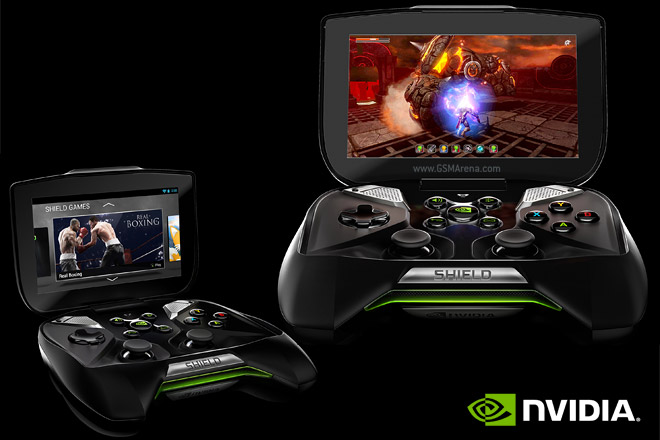 The gadget runs pure Android 4.2 with TegraZone pre-installed – this is a repository of Tegra-optimized games. In an impressive demo, SHIELD ran a ported PlayStation 3 game with better graphics than the PS3.
But since it's Android, you get access to all the Google services – Play Store for games, movies and music – and there's all the connectivity you'd expect from a smartphone, including GPS and Bluetooth 3.0. Wi-Fi uses a 2×2 antenna for better connectivity.
What sets Project SHIELD apart from smartphones is the controllers that is similar to that of the PS3 or Xbox 360 with two analog sticks, D-pad, A/B/X/Y buttons, two analog triggers and two bumpers.

Games can be played on the 5″ 720p touchscreen or you can use the miniHDMI to plug in the console to a TV. Or you can play a computer game on the SHIELD – if your PC has an NVIDIA GPU (GTX650 or better), it can stream the video to the 5″ screen and you can control the game from the controller, which is great if you need to continue playing while away from the computer (like you can with the Nintendo Wii U).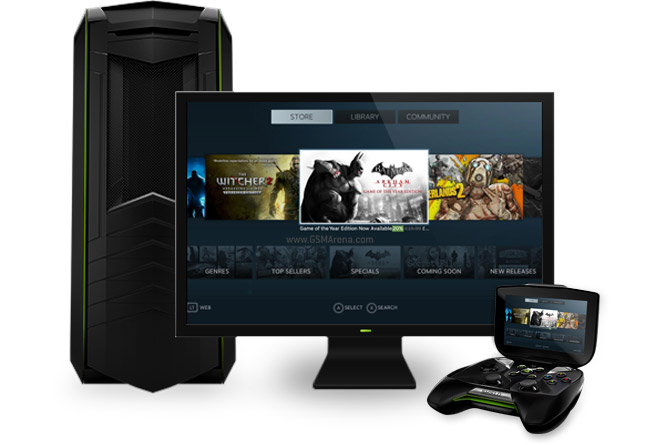 Project SHIELD comes with 16GB of built-in storage and a microSD card slot if you need more (high-end Android games can eat up several GB each). Sonic The Hedgehog 4 Episode II and Expendable: Rearmed will be preinstalled.
Project SHIELD will cost $350 with pre-orders starting in less than a week on May 20 (you can sign up for updates here) and it will ship in June. Newegg, GameStop, Micro Center and Canada Computers will carry the handheld.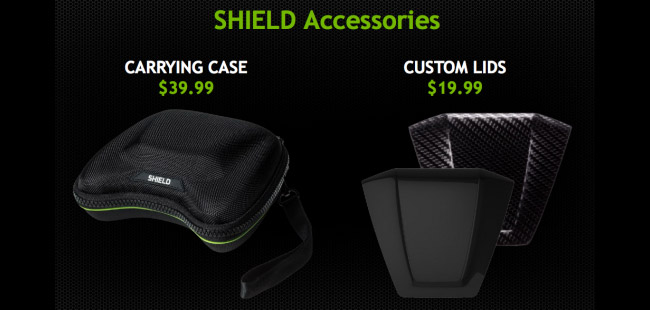 A couple of accessories will also be available – a carrying case for $40 and custom lids (glossy black or carbon fiber) for $20.