While some might not think it is fair, it surely hasn't stopped NVIDIA from working with developers to bring special versions of games that are designed to take full advantage of their Tegra hardware and add additional effects and features not found on the non-Tegra versions of these games. We have already seen games like Shadowgun, Samurai II: Vengeance and Riptide GP being optimized for Tegra 3 and now NVIDIA has announced five new games at E2 2012 that will be part of NVIDIA's TegraZone.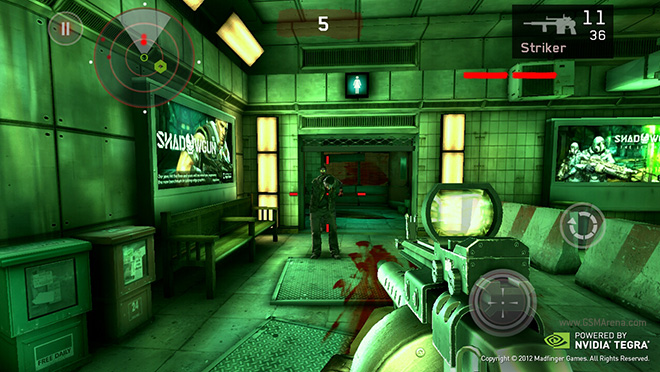 The first of these is the game that you see above called Dead Trigger, which we have talked about once before. This is a first person zombie shooter made by the same people who brought you Shadowgun and Samurai II. NVIDIA has provided a video demonstrating the difference between the standard Android and the Tegra 3 version of the game, which you can find below.
As you can see, the difference is not minor. The Tegra 3 version gets specular lighting, water, smoke and particle effects that contribute greatly to the environment of the game. Now ideally, even the Qualcomm S4, Exynos 4 Quad and the Apple A5 would be able to run these just as well or even better than the Tegra 3 but the developers chose to limit these effects to NVIDIA's hardware so bad luck to those of you out there who don't have a Tegra 3 based Android device.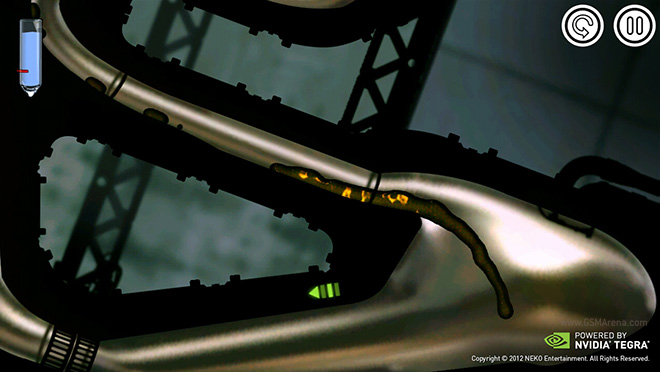 The second game is something called Puddle, or Puddle THD in this case. This game was previously available on the Xbox and the PlayStation and is now being brought to mobile. In the came you control a blog of liquid through a maze. The game relies heavily on physics, something that has been optimized and enhanced in the Tegra 3 version.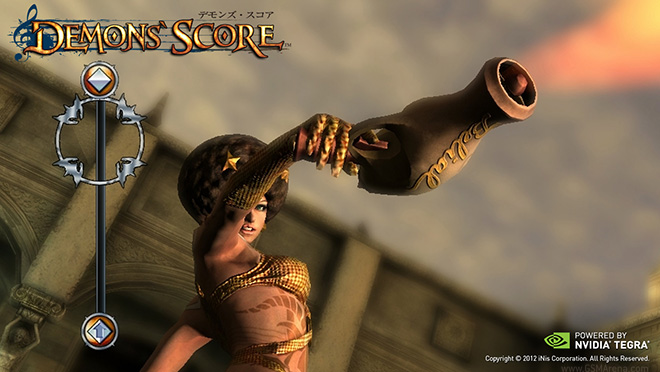 The third one is Demon's' Score THD, a break-beat action game like Tap Tap Revenge, but instead of hitting musical notes you kill enemies along with the beat of the music as they appear on the three targets on the screen. The Tegra 3-exclusive features include higher resolution textures, advanced bloom effects, rim lighting, dynamic shadows and depth-of-field effects.
(Video not of the Tegra 3 version)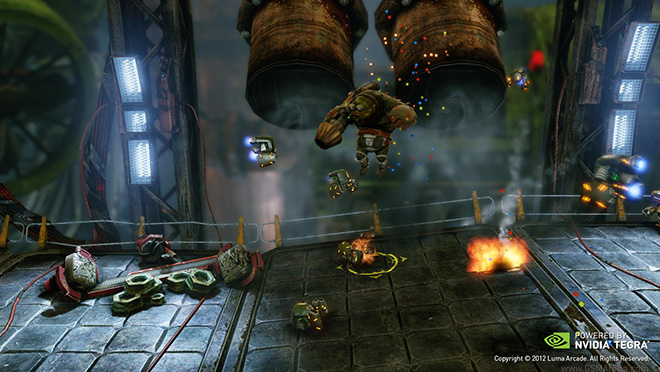 The fourth one is a side-scrolling 3D action game called Bounty Arms. Enhancements for Tegra 3 will include visual and performance upgrades and exclusive content like co-op play and advanced particle effects.
(Video not of the Tegra 3 version)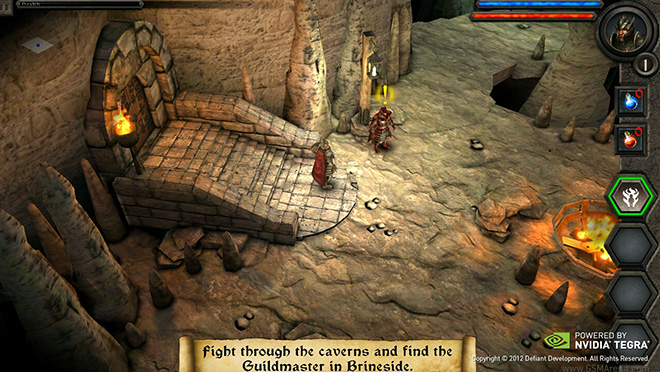 The last one is Heroes Call, which is an RPG. The Tegra 3 exclusive features here are higher resolution light maps, spectacular maps on character weapons and armor and additional physics interaction on objects and particles.
(Video not of the Tegra 3 version)
The games are being demoed right now in E3 and should be out shortly on the Google Play Store.