We have been seeing bits and pieces of Nokia's alleged Windows RT tablet for a while now. Windows expert Paul Thurott now has what looks like a press image of this unnamed Nokia tablet that is scheduled to be announced later this month.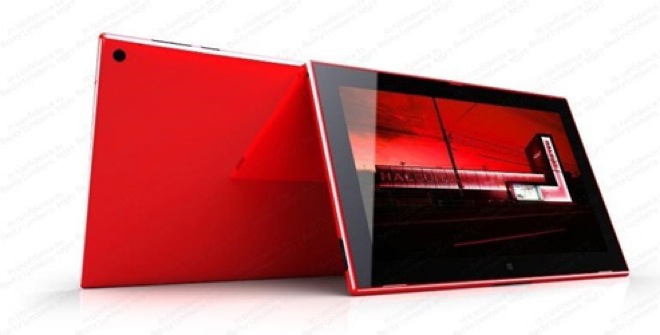 The Nokia tablet will have a 10-inch 1080p display, a quad-core Snapdragon 800 processor, 6.7 megapixel camera and a $499 price tag. As mentioned before, this tablet will be running on Windows RT and not the full blown Windows 8, which is a cause for concern.
Along with the Nokia tablet, Thurott also revealed a bunch of other Windows tablets particularly in the new 8-inch form factor, that includes the new Dell Venue, Lenovo Mix 8, Toshiba Encore and a Microsoft Surface 'mini'. For more details on all these tablets, head over to the source link below.