Another member of the Nokia X family decided to pay our office a visit. The Nokia XL is the largest Android-powered member of the recently announced X-family of phones. Think of it as a grown-up Nokia X, as it packs a 5″ IPS LCD display of the same WVGA resolution as its smaller brother.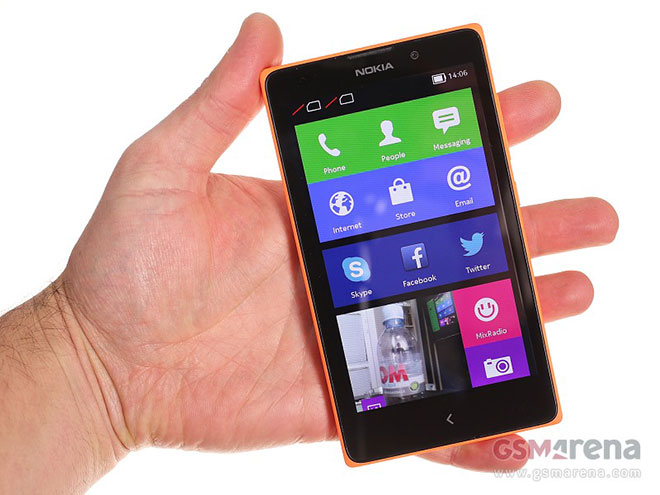 The Nokia XL features the same build materials and design as its smaller brother, but it's notably heavier as you could expect. It weighs the rather hard to bare 190 grams and gives an almost tank-like impression. It really takes away portability points, though.
It's made of the same polycarbonate plastic as the Nokia X and X+ and its back cover is removable. It uncovers a 2,000mAh battery as well as the two SIM card slots and a microSD card slot for expanding the 4GB of internal storage.
Nokia has bumped up the RAM of the XL to 768MB, but has kept the Snapdragon S4 chipset with 1GHz dual-core Cortex-A5 in tact. The phone runs Nokia X Software Platform v1.0 on top of Android 4.1 Jelly Bean and has taken a lot of inspiration from both the Asha Software platform and Windows Phone.
There's a front-facing camera now and the primary snapper of the Nokia XL has a 5MP sensor coupled with an LED flash. Sadly, it still only records 480p videos at 30fps, like the Nokia X.
Check out the hands-on video to get a feel of what the Nokia XL is like in real life.
Naturally, the Nokia XL has joined our long list of phones to review, so stay tuned for its in-depth analysis in the near future.