We know Android apps can be sideloaded on Nokia X devices, but XDA-Developers member opseemnik flipped the tables on them and found a way to install the Nokia Store on regular Android devices.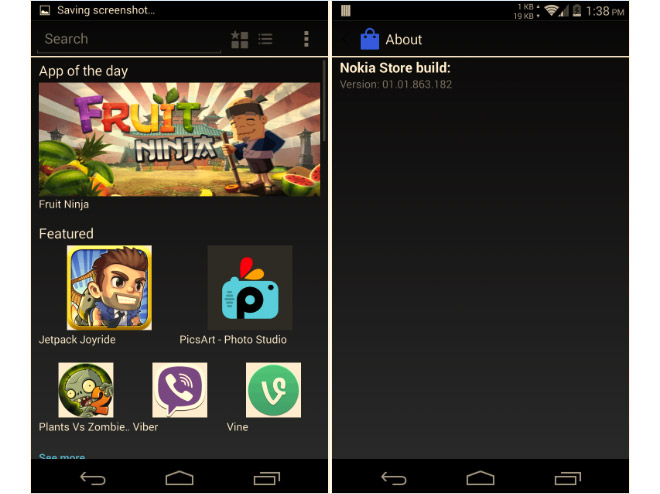 While the Nokia Store isn't nearly as rich as the Play Store, it does have some exclusive apps many people would love to get their hands on, HERE Maps especially.
When asked about HERE Maps, opseemnik only gave a concise answer – "in progress". It's not just the maps though, Nokia Mix Radio has already been ported (note: you need root to modify your phone's build.prop info).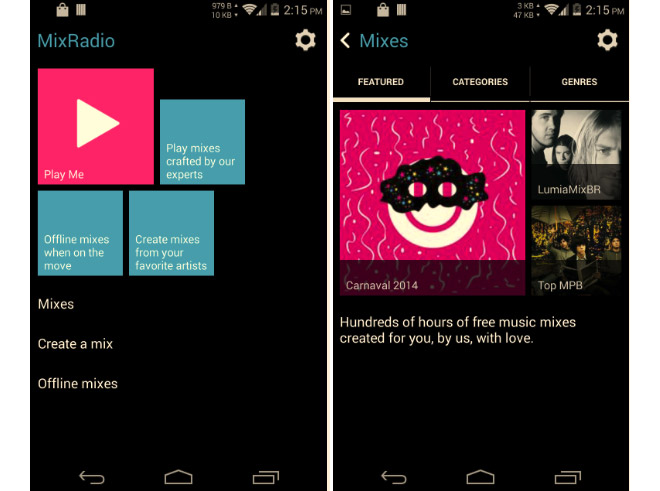 Also, Nokia has some of the coolest vendor-made apps around – remember Refocus? Similar functionality seems to have made its way to Android flagships. There are great stuff coming out of Nokia Beta Labs as well.
Anyway, the installation process is fairly simple – you just sideload NStore.apk like you would any other APK file. The latest version doesn't need build.prop modifications to work, so root is not required. If you have an earlier version installed, you'll need to remove it first.
Note that not all apps install properly, apparently there are issues with some permissions and apps that rely on Nokia's APIs also won't work. Still, Nokia's "75% of all Android apps are compatible with Nokia X" claim cuts both ways.
Some people are also reporting that the app doesn't work for them, check the XDA thread for more details.
By the way, boot animations, icons and sounds are also being ripped from the Nokias.