Nokia has just launched one of its biggest updates to the HERE Maps app ever with the addition of indoor mapping for 49,000 buildings in 45 countries.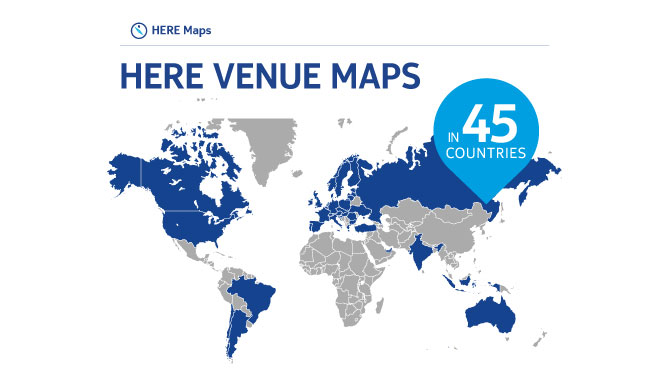 Among the major additions are shopping malls in London as well as major shops and New York at the Times Square and 5th avenue. Nokia has used different colors schemes to represent the types of venues available: green represents a restaurant, purple a clothing store, and yellow a cinema. Tapping on them unveils their phone number or email address, if available.
Nokia boasts that it added approximately 1000 new venues every quarter and has already covered 475,000,000 square meters of indoor locations.
Check out the cool infographic the company has made to visualize just how massive the update for the HERE Venue Maps actually is.