Nokia has just launched the latest version of the Ovi Maps app for mobile devices. The new v3.06 brings along a handful of improvements including revamped user interface, better search experience, maps with public transport lines and more.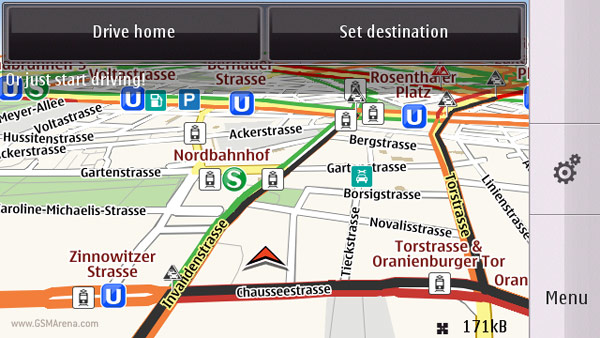 As of v3.06 the Ovi Maps will look a bit different – the main menu and the icons have been redesigned. The search engine has been improved as well and thanks to the added suggestions and the "did you mean?" feature you should find a lot easier the place or the address you're looking for.
The Ovi Maps for mobile will now pack maps with public transport lines (for trams, subway, trains) in over 80 cities around the globe and if you're driving you'll be able to take advantage of the Drive assistance mode which offers live traffic info. With its help the phone will notify you when there are safety cameras nearby or will warn you if you're reaching the speed limit.
There are new place pages too. Those include descriptions, reviews, pictures as well as places nearby. You can also easily share interesting places with your friends on diverse social networks (such as Facebook).
For more information on the new Ovi Maps for mobile 3.06, check out the video below:
All that sounds really impressive but here comes the bad news. The Ovi Maps v3.06 is only compatible with the upcoming Nokia N8 as well as with the Nokia N97, N97 mini, X6, C6-00, 5800 XpressMusic, 5235, 5230 and 5230 Nuron. Non-touch phones are not invited.